Helping you
confidently
live a life you love.
The Oasis Collaborative
is a
judgment-free community
for perfectionist humans to show up authentically and be
seen, heard, and inspired
in their personal growth practices.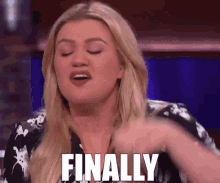 Sound familiar?
You read an amazing self-help book (The Subtle Art of Not Giving A F*ck, anyone?), and feel confident AF about your new take on life. But, 2 days later you find yourself cursing like a sailor because there's traffic on your way to work and suddenly feel all those amazing life-altering realizations go out the window.
After getting all the fixins for a killer meditation routine, proud of your commitment to #selfcare, your in-laws stay with you for a few days, and a month later you realize you must have let the routine go.
No matter how much you agree with the idea that your happiness is what makes you successful, you can't help obsessing over how much you'll make this year, or where you stand in relation to your coworkers or friends.
You are in a highly frustrating cycle of enlightenment, followed by the overwhelm of daily life in our money and status-centered society.
You are ready for a consistent personal and spiritual growth practice.
You want to not feel so alone in this whole adulting thing.
You're craving a place that keeps you grounded and present, no matter what is whirling around you in real life.
You want a self-care practice that is simply part of your life, not an 8-step morning routine that actually feels stressful.
You're ready to find your people. The ones you can share your wins with that no one else cares about. Like when you finally wore that crop top that had been hiding in the back of your closet.
You're ready to show up as your imperfect self and build the self-confidence you've been wishing for.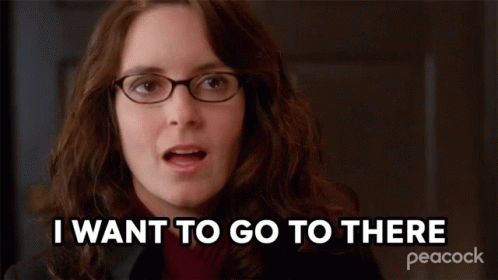 ---
---
Receive a quote with prompts to journal and/or reflect on for the month. Incorporate each message into your daily life. Included are desktop and phone screen images to keep the message top of mind.
Take part in live monthly expert-led workshops on topics ranging from body confidence to accountability to conscious social media consumption!
Gain access to a growing resource library of worksheets and exercises to expand and uplevel your self-concept. They are ready for you whenever you need them.
Who doesn't love a good challenge?! Inside The Oasis Collaborative, you'll be able to participate in group challenges, live or on your own time, that challenge and support you in a variety of areas of your life.
Join your host, Samantha, and other members for a monthly live 1:1 mini-coaching session. Whether you are receiving this free session or simply attending, you will take away a fresh perspective and gain tools for your own challenges.
At the end of the month, join a live call to discuss wins and challenges that came up through the month, as well as a deeper dive into what each took from the monthly focus. Learn from and support each other in a relaxed, encouraging environment.
Get off social media and into a true community of support. Our calls are on Zoom, our communication is through Slack NOT Facebook! Show up as your complete self, with others doing the same. We aren't perfect and we aren't trying to be!
While everyone would benefit from 1:1 coaching, it's not always financially available. With your membership, you have access to Samantha as your personal coach. Basically, you get a full year of coaching for half the price of a 3-month program.
About your host:
Hey friend! I'm Samantha. A coffee drinking, kids cereal enthusiast, IVF mama, self-help junkie, true crime addict, Health + Mindset Coach.
I love nothing more than hearing women say, "Wow, I never thought about it that way." Which is typically followed by, "That feels so much easier!"
After coaching 1:1 for years, I decided to create a true community of support, where my coaching skills could reach more people and they could, in turn, lift each other up.
For just $49 you get:
1:1 coaching
2 connection/support calls each month
Grounding and inspiring monthly focus
Expert-led workshops
Growing library of resources + challenges
If you're ready for:
Less social media and more true connection
A judgment-free community of support
Consistency with your personal growth practice
Increased self-confidence and awareness
True presence in your life, not just when you think about it
Grab your seat now to get first dibs!
"I cannot thank you enough – you have no idea what you started. It feels like you got into my brain and adjusted some loose screws. I really feel like I'm able to move forward even more motivated!"
I'm actually feeling better about myself & where I'm at than I would have expected! I do give myself credit, but I also have to thank YOU for the help & guidance! You are so sweet for checking in & for doing all that you do in the group, & I am truly so glad I found ya!"