Set and hit

purpose powered

goals without overwhelm or burnout.
Coaching for

ambitious women

exhausted of going through the motions
**Currently 1:1 coaching is only available for those in The Oasis Collaborative**
Ever sit down at your computer and freeze? What needs to get done first? What should you spend your precious time on in this moment? Then, after you pick one thing that seems approachable, you open your email and BAM you're reminded of 5 other things you need to address.
Or, how about that pretty customized goal planner? Are you avoiding opening it because you've fallen behind and can hear it mocking you?
What about my moms? Have you lost your ever-loving mind yet with all the emotional labor that's been plopped on top of what you actually want to be doing?
Are you like I was, literally running through your house to get to the next thing? Laundry, dishes, email that woman back, check to see if you have what you need to get dinner started, add a reminder to prep for your presentation tomorrow…
As long as everything goes according to your plan – knock on all the wood – you're golden. But those times it doesn't? Oooh man, you feel your blood pressure rising and the frustration and irritability that inevitably radiate off of you is not the look you were going for.
So, here you are at the end of your day, not having done the things you have on your list, but also not spending it doing the things you want to be doing.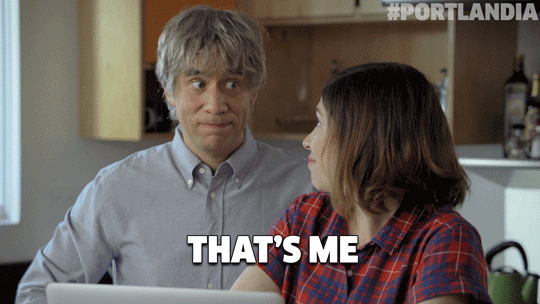 You just want to wake up and not already feel behind and overwhelmed.
To quiet your mind that constantly switches between what's next and what went or could go wrong.
You want a freaking minute to do something just for you, just for fun, without the nagging feeling there's something more productive you should be doing.
I get it, and I can help you with that.
---
My
1:1 coaching
is designed for women who tend to take on too much, go from
scattered and overwhelmed
to
streamlined and present
.
What to expect from 1:1 coaching
💫 Confidence in your decisions so you can stop second guessing yourself
💫 Individualized thoughtwork exercises so you can stop spiraling
💫 Current goal analysis and restructuring
💫 Clarity on 6 key areas to determine where you are and where you want to be so you always have a defined direction instead of a scattered-spinning-your-wheels approach
💫 Personalized resources (podcast episodes, apps, posts, books) as needed for continuous support and motivation
💫 Me! 100% in your corner with no agenda other than your own.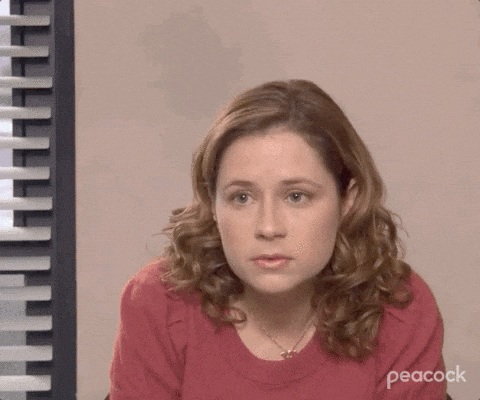 ---
How it works
At this time I only offer highly individualized 1:1 coaching for members of The Oasis Collaborative.


There are two options for individual coaching:
90-minute intensive
Conducted via Zoom
Leave with 3 (on average) specific goals
Personal pitfall plan
Full week of Voxer (audio messaging) access following the session to ensure success
Investment


$249
8 50-minute sessions (Weekly for 4 weeks followed by every other week for the remaining 8 weeks)
Conducted via Zoom or phone, your choice (Zoom fatigue is real, y'all, I get it!)
Detailed follow up notes including wins, specific actions, and relevant resources.
Unlimited Voxer support(I am in your backpocket!)
---
---
---
FAQs
I don't think I need a coach. Can't I do this on my own?
I get it. There are self-help books, blogs, free workshops, podcasts, Instagram content, Facebook groups, all of which come packed with information and life-changing tips. All of which you are clearly capable of finding.
I have zero doubt you're consuming awesome content, and that you can and will make positive changes through that. You are likely great at setting goals.
But. Where are those goals getting you? Do you set goals, achieve them (or not), set new goals and achieve them (or not), and you feel momentarily great for checking off this tangible goal, and yet…
And yet you still feel the same on the inside. Nothing monumental has truly shifted. The root is still there, still keeping you unsure. This is because (truth 💣) a lot of the goals we set are superficial.
This is what a coach is there for. I am your teammate, not telling you what to do, but working alongside you, asking you the hard questions that you're likely blind to. This is where the work begins. This is where you see true transformation.
I'm so busy, I can't add to my plate!
I hear you because I am you. I've worked with moms running their own businesses, students who have internships and jobs, and everything in between. My goal is not to just get sessions in.
I help you look at that schedule that is overcrowded, pare it down (for one), but more impactfully, be more in control of it. Your schedule may still be packed, but you will know how to approach it. This is one of the things I am helping you tackle.
 I want it, but I can't afford it.
Coaching is an investment, and yes, that can feel intimidating. (If the price is the one and only thing standing in your way, set up a consult now so we can work out a payment plan that makes it possible.)
The bigger issue I see is why are we, especially as women, not investing in ourselves? Think about how much you paid (or are still paying) for college. You did not pay tens of thousands for 4 years of classes. No, you paid that money to invest in future opportunities. In your future quality of life.
You are not paying for only my 12-week program. Those 12 weeks are where we put in the real work, however, what you are investing in now, affects the decisions you make 5, 10 years from now and beyond.
I want you to stop looking at this as transactional. The number of sessions and months, all that is included, are logistics. I want you to see the transformation that is possible after our time together.
Imagine…
Waking up without dread but with Purpose…
Knowing exactly what goals you're working towards and what you need to do each day to reach them…
Sticking with your plan instead of getting side-tracked by what others are doing…
Propping your feet up to read without the nagging feeling that there's something more productive you should be doing…
Having a bad moment instead of a bad week…
Knowing and doing what is best for you, no matter the pressure you feel from "them"…