What's Your Fall-solution?
Here are Some Ideas!
We all seem to jump at the chance to make a New Year's Resolution. January marks the start of a new year, but as Anne Marie Chaker points out in her Wall Street Journal article "September is the Real New Year", there is a lot change and newness to the start of fall.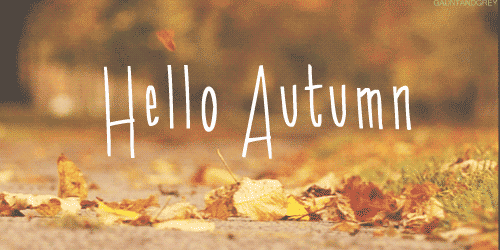 Our entire childhood is spent with fall marking a new school year, new grade, new teachers, and new friends. That memory lingers and as summer winds down, we feel it's time to refocus ourselves, recommit to things we often let slide in the summer.
We take vacations in the summer, we spend more time outside, get together with friends we haven't seen, go to events that seem to celebrate every weekend of good weather. Then, when the weather starts to turn, so does our attention to our schedules, our routines, our personal growth.
So why not take advantage of this natural transition? When you think about it, September is a great time to reflect and renew. In January, we're stressed and exhausted from the holidays, but in September, we've had time to refresh our batteries. The weather is still nice, so without the winter blues nagging, we generally have more optimism and energy, naturally.
My point is, the fall is a great time to refocus and set – or reset – goals for yourself. Here are some ideas if you like the concept, but don't know what to do to make the most of this gorgeous time of year.
Master the holidays
Instead of A) waiting until the holidays are over to take your goals seriously, B) letting the stress of the holiday's spiral you backwards, C) treating mid-November through January 1st like a vacation from real life, or D) all of the above, try something new this year.
Go into the fall with a plan. How will you take care of yourself – with exercise, nutrition, self-care, etc – when the busiest time of the year is here? What can you do now to have a solid base for the next season? What will you do to manage your stress in a healthy way? Think of these things now, right them down, form a plan, and crush it.
Create a plan that works with these FREE Game Plan Printables!
Stay in touch
It's easy to meet up with friends when it's nice out and there are tons of events going on, and taking holiday weekend trips happens more often, but we often get buried in our own worlds when school starts up and summer Fridays are a thing of the past.
How can you keep your friendships strong as you head into the later part of the year? Can you set a goal of checking in and sending updates? Schedule regular coffee or movie dates with those that live in the same city?
Be a boss
Whether you work for a large company, small startup, or a solopreneur, focusing on your career goals can make the rest of the year and winter highly goal oriented. Instead of thinking of what next year will bring to your career, picture where you want to be by the spring.
Are you happy with your current job, or have you been daydreaming of switching career paths? Is there a project you can add to? Would a mentor help you hit that next level? Set a goal for where you want to be when the flowers come back, and have monthly check ins with yourself, a coworker, or coach to keep it top of mind.
Get fit before "gym season"
Everyone is joining a gym in January. Fall is not only a great time to get a routine going so the holiday's don't throw you off track, but there are also great deals to be found!
Is there a new skill you can learn; rowing, boxing, pilates? A group class you can become a regular of? How about a race in the spring you can get on your calendar now to keep you on a training plan over the winter?
Routine mama
If you have school-age kiddos, use this time to make new positive routines with them. What's new for them can be new for you so focus on making changes for the better this school year.
If lunch was your biggest struggle last year, can you find 5 things they love that you can make super easily? If they're old enough, can you start teaching them cooking skills and healthy eating habits by cooking a dinner together each week? If homework was a nightmare, what could make it easier for all involved this year? Pinpoint your biggest struggle, or biggest regret, and come up with a plan to make this year better.
If you'd like guidance finding clarity in your goals, or could use some accountability in reaching them, Health Coaching is for you! Email me at Samantha@simplywellcoaching.com and let's make a plan!