The Ultimate Mother's Day List
My first Mother's Day was kind of a blur. I was still in a newborn haze, Owen was just over 3 months old, we weren't sleeping through the night, and I hardly knew him or my new postpartum self. I was warned by seasoned moms that I should give my spouse a list, or at least tell him what I wanted.
If you're busy momming up, the last thing you want to do is curate your own Mother's Day! Whether it's your first Mother's Day or this isn't your first rodeo, I want you to have an amazing day, without stressing over what to do.
Please note, some of these links are affiliate links, meaning I receive a small commission if you decide to purchase with no additional cost to you. This in no way affects the items I recommend. Think of it as a tip!
Here are some ideas for you to easily craft your perfect Mother's Day (or just forward this post to your spouse!):
To Buy
Jewelry
I am not a jewelry kind of person. I think my husband bought me one pair of earrings in our 14 years together. The jewelry I'm talking about for Mother's Day is something relating to your kids or being a mom. Items with their birthstone, name, or initial, or a simple piece to symbolize motherhood are special.
Matching outfit
Maybe I'm lame, but I love a good matching outfit! This may be more of a challenge if you have kids past the toddler phase, but it's worth a shot!
I know Bergen from my life in Chicago, and fell in love with her clothing quickly! I've gotten Owen leggings and bow ties, but my new favorite is our matching rainbows! I have the shirt, he has the pants. Here is Bergen and her little one showing off their matching stripes!
You've likely seen PatPat on your Insta feed, but if not, definitely check out their matching outfits section for some super cute duos!
Shop now and save 20% during their Mother's Day sale 😉
Photo session
It feels like you have TONS of photos of you and your children, but how many are framed or even frame-worthy? Ask for a photo session for the whole family or just you and the kids! This doesn't have to be a huge fancy deal. Many local photographers will either come to your home, or meet you at your favorite park, provide a little direction and capture you and your kids at your most comfortable.
Frame a photo
If you do have a photo you love, gussy it up! Get it mounted, or just get a new frame that's perfect for your picture.
To Do (Alone)
Even if you have time apart from your kids most days, you likely don't have much time alone. If solitude sounds rejuvenating, ask for it and don't look back!
Massage
While feeling Touched Out is understandable, getting a massage can be a welcome touch. I recommend booking ahead of time to ensure you can get in over the weekend.
Coffee break
If you're like me, you drink the same sad cup of coffee, reheating in 30 second increments, throughout the entire morning. Take your Mother's Day morning as an opportunity to reunite with the enjoyment of lingering over a cup of coffee that someone else made for you.
Check out a new spot or revisit an old favorite. Take a book. Browse your phone. Do a crossword. People watch. Whatever you do, savor your cup and your quiet.
Yoga class
Take your quiet time to the mat and treat yourself to a yoga class that fits your schedule. Go early, and stay in Savasana as long as you need. Try a studio that you don't normally go to because they don't offer childcare, or it seems pricey, or it's not on your usual route. Make it special.
Home alone
When was the last time you had the entire house to yourself? If you work from home, don't count your work hours because that's not for you.
Have your partner take the kids out for at least 2 solid hours and enjoy your home. Enjoying your home does not mean getting caught up on the things that "should" be done like cleaning the bathrooms. Enjoy doing something you hardly get to do anymore. Bake cookies (I love baking!), play video games, take a long shower, turn up your favorite music, or NAP!
Sleep in
Let your partner take the reins in the morning. Maybe you actually sleep in, or maybe you take your time getting up. Whatever you do, let it be unhurried and uninterrupted.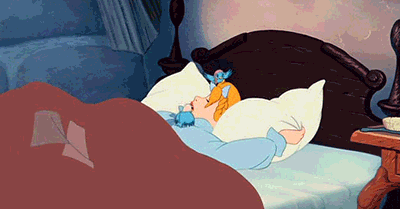 To Do (with the Fam)
Park picnic
Pack a simple picnic – or order sandwiches and sweets from a local shop – and head to a park. Go to a tried and true spot or check out a new area. If you're feeling ambitious, invite some friends and make a Mother's Day playdate!
Farmer's market
Make a morning of your local market! For many areas, Farmer's Markets have started by Mother's Day, and there's usually a few taking place on Sunday. Go early and enjoy coffee and breakfast at the market, pick yourself some fragrant flowers, and don't leave without bringing home some rustic bread and homemade cheese!
Family walk
No need for a destination, just get outside! Wander the neighborhood and enjoy being together, outdoors, with no agenda. Our family walks are usually unplanned events that happen in those weird timeframes when you don't have time to commute anywhere, but are looking for an activity. Collect sticks, leaves, rocks, or take pictures to document your favorite things about where you live.
Movie day
If your kids are old enough to sit through a movie, make it a family affair. Going to the movies can be is pricey, so make your living room your theater. Darken the room (as much as you can), get all the comfy pillows, make popcorn, get comfy and settle in!
To NOT Do
Wash bottles/pump parts
In retrospect, this is something I wish I'd asked for. If you're still bottle feeding and/or pumping, have your partner wash everything! I remember being angry at all those little pump parts every time I had to wash them, especially when I remembered just before heading to bed.
Kid related chores
This is different for every family and every stage your child is in. For me right now, kid related chores are picking up his toys, prepping food, and bath time (although that's really fun for us right now so I wouldn't give that up!).
For you, it may be packing lunch for the following school day, helping with homework, or shuttling around. Whatever you deem as "kid related chores" consider yourself free from them for Mother's Day (or all weekend).
Diaper changes
Still in diaper land? Take the day off from all diaper changes! Commit to this with your partner because you're going to be going through the day and think, "I'll do it, it'll just take a minute." Stop! Yes, it's not a huge ordeal (well, once they're squirmy it kinda is), but taking a whole day off will add up.
Household chores
I'm not sure what the division of labor is in your house, but whatever you do, don't do it today. When I look at my breakdown, we're a pretty old fashioned division of labor which we kind of fell into. Mostly because I work from home and am primarily taking care of our toddler right now.
Whether your household tasks involve, laundry, yard work, grocery shopping, trash, general errands, dishes, etc., take Mother's Day as your day off. If you feel guilty, remember, it is ONE day.
Whatever you end up doing, take a moment to acknowledge and feel amazing about all the tiny things you do for your family. I know it's probably more than you realize, and I also know it's hard work.
You are doing a great job!