The Number One Reason You Don't Have Time for What's Most Important to You
The struggle I hear most often, and let's be honest, have faced myself, is that we're busy all day yet at the end of the day we haven't done what we say is most important to us. Of course, everyone's "most important thing" varies, but in the scheme of life (and New Years Resolutions) they are typically along the lines of quality time with family/friends, creativity for self-care (hobbies), or personal development.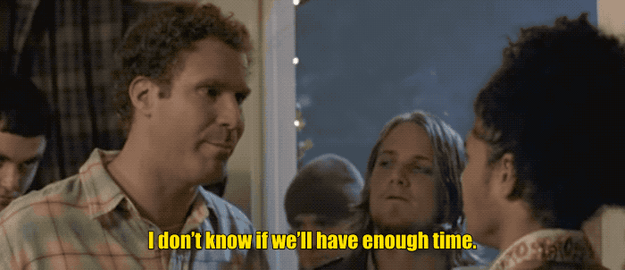 I got to dig into this question with one of our founding Oasis Collaborative members during a Spotlight Coaching session and the core issue came out in a major a-ha moment.
This member arrived at our coaching session seeking help with creating balance in her life. She listed all the things that fill up her day and were searching for a way to fit in what's deeply important to her which for her was time to work on two craft projects (that have sat in drawers for years) and writing.
As I started to dig past the tangible things that stopped her from picking up these projects regularly (the little fires that pop up, the mundane tasks for her business and home that fill her hours), we got to the nitty-gritty.
I asked why she is OK pushing past a time boundary with a work project, giving little importance to these things that are clearly important to her. Her response hit home for me and every member watching our session:
This was the mindset she was fighting against, which completely explains why creative projects that served "only" her got pushed off her plate day after day, year after year.
Together we crafted a new mindset to work towards: Money making efforts and personal care efforts hold the same worth/importance
Of course, creating a mindset shift doesn't simply happen after one a-ha moment, no matter how earth-shattering it feels in the moment! She left the session with two actions to focus on, which I know can help anyone struggling with this issue.
Action 1: Schedule time in your calendar for important activities that aren't getting done. For extra support, get outside accountability from a spouse, a friend, or an accountability group.
In The Oasis Collaborative, we act as each others' accountability group, even dedicating one of our Slack channels to accountability! Here are a few other ways to hold yourself accountable for creative projects: Creative Accountability: How to Follow Through on Creative Goals
Action 2: When thoughts of pushing creative time off arise (they will!) ask yourself, "Is this more important?" Does this have to happen right now?"
Here are two powerful questions (note that they are only powerful if you answer honestly and act accordingly!) to ask yourself when you fall into your old mindset. It's easy, and naturally, to thing that whatever small fire popped up is more important that what we're doing. Notifications make everything seem urgent, but never forget that YOU are the one who decides what is most worthy of your time.
The second question has saved me so many times! Does this other thing have to happen right NOW? Nine times out of 10 it really doesn't. You can text that person back in 20 minutes when you're done with your "most important thing" time block. Again, be honest and follow through and these questions will keep you accountable.
Does this issue hit home for you? You aren't alone! Also, we'd love to have you join us in The Oasis Collaborative. The Oasis Collaborative is a judgment-free community for perfectionist humans to show up authentically and be seen, heard, and inspired in their personal growth practices.
1:1 coaching2 connection/support calls each month
Grounding and inspiring monthly focus (including desktop and phone wallpaper plus a suggested meditation)
Monthly expert-led workshops
A growing library of resources + challenges
And so much more
The Oasis is for you if you're ready for…
Less social media and more true connection
A judgment-free community of supportConsistency with your personal growth practice
Increased self-confidence and awareness
True presence in your life, not just when you think about it