One Simple Technique to Bust Out of a Cooking Rut
I truly enjoy cooking, but you know what I don't enjoy? The relentless meal planning that goes along with it. Recently I found myself in what can only be described as a cooking rut.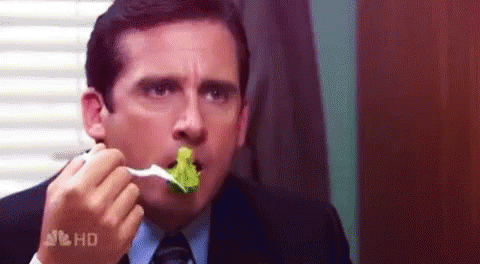 I was having a yogurt parfait with fruit and granola or nuts almost every day for lunch, don't worry, there was a healthy amount of chips and salsa or guac as I stared into the fridge beforehand. While I like that, it was purely because I couldn't muster the mental energy to think of anything else. Those with young kids know your mental capacity when you put them down for nap!
Dinners were chugging along, but I felt I was cooking the same genre of food with different names. Again, things we both enjoyed, but were running together. Burgers and [fill in the blank] enchilada bake were staples.
Read This: Meal Planning Made Simple
I was ready to mix it up but felt stuck!
We met with a new doctor and in talking about boosting my fertility naturally, we hit on how to get more veggies throughout the day. I always include them at dinner, but it's honestly hit or miss for the other meals. She threw out the idea of Mediterranean-style recipes being highly supportive of our reproductive health and I lit up.
I freaking LOVE Greek food. Love. It.
For some reason, having that one idea made a WORLD of difference for me. Suddenly, I had a focus when scouring Pinterest, I looked up the best sites for Mediterranean-style recipes, I found a Mediterranean pantry staples list.
Shockingly enough, this immediately led to me cutting my worn-out yogurt parfait lunch to maybe once a week, and drastically increased the produce I bought. Seriously, my grocery list looked different and the dinners I started making were often things I wouldn't have sought out on their own but turned out incredible.
If your kitchen is stuck in a rut, try this for yourself:
Pick a genre of cooking and get into it. To be clear, you 100% do not have to exclusively eat this style. You could just focus on dinner, or it could even be having 2 of this style dinners a week. Or, another option is to instill set nights; Taco Tuesday, Meatless Monday, Burger night, etc.
The point is, it gives you a jumping off point. A focus.
Here are some ideas:
Paleo
Whole 30 (Definitely do not exclusively eat this way long term!)
Vegetarian
Vegan
Mediterranean
Raw food
AIP (Auto-Immune Protocol)
Have you ever found yourself in a cooking rut? What do you do?!