My Schedule as a Stay at Home Working Mom
It took me a while to figure out how to phrase my work/mom situation before landing on, "stay at home working mom", but there are so many of you doing the same thing!
While we are soon starting our 16 month old in a Montessori program M/W/F mornings, since we moved to Asheville I've been teaching Fit4Baby classes (new session starts July 10th!), leading a networking group, regularly blogging, and sending Motivation Monday and Newsletters weekly while caring for him full time. Oh, and we also run an AirBnB.
It took a bit to get into a routine that felt good for both of us, meaning enough time spent fully focused on him, and enough time to work on my business without feeling overwhelmed.
I want to share what works for us, even though this is highly specific, I hope it helps you create a routine that works for your work/mom/life juggling game!
How I start my morning
The pillar of my morning routine is getting up before Owen. I know, it's not what you want to hear, but trust me it is so very worth it, especially when you're with your kid(s) all day.
He is nearly always awake by 7am (and if it's earlier, I leave him to play in his crib until 7 unless he's upset) so I set my alarm for 6:15. This is when I pour my coffee (that I got ready the night before) and time-block my day.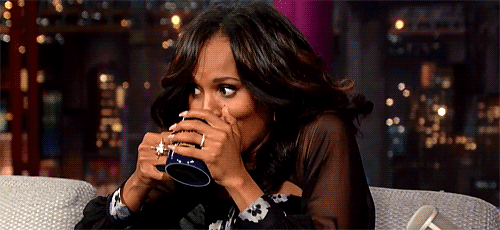 I use my InkWell Press Daily Planner, and quickly jot my To Do list under the three pre-set sections on the page: Immediate, Important, Insignificant. Basically, what I have to get done that day, what I'd really like to happen, and what – if all the stars align – I could do.
Here's how the rest of the day typically goes:
? 7am – 8/8:30am – Up and ready for the day
The first block of our day is spent doing the basics of breakfast, and changing into real clothes. There's some playtime and reading thrown in there for good measure that keep us both happy.
I finish my coffee while he's eating, and answer quick emails. I tend to eat closer to 8:30 which inevitably means he gets some of that.
? 9-11:30am – Activity time, and (usually) workout for me
Between classes at the Y, running with the stroller, and Fit4Mom, I'm doing a different workout at a different time nearly everyday. Still, the late morning is often a time this happens.
The beauty of working out at the Y is that I can also shower, but if I run with the stroller or do a Fit4Mom workout, I shower as soon as I put him down for a nap. OK, if I'm not that sweaty, I wait until he goes to bed or do it the next morning.
Aside from working out, I've taken him to one-on-one meetings as I network and lately, on Tuesday and Thursday mornings at 10:30 we go to story time at the library which is right by our Y so I can workout, shower, and get him to something social. Win. Win. Win.
? 11:30-12:30 – Toddler lunch and nap prep
We're recently on that one nap life…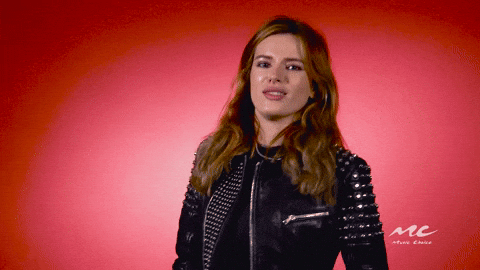 So his lunch happens around 11:30-noon, and he goes into bed between 12-12:30.
? 12:30-2/2:30pm – Nap and get sh!t done
Nap time is when I blitz out and tackle what I dubbed "Immediate" in my planner. I pop on a podcast, make a quick lunch, and get going. Often I start with prepping dinner for that night (check out my Healthy Recipe Box on Pinterest for my favorite meals!).
For the rest of nap time, I'm either writing a post, submitting to other awesome mom blogs, or creating and scheduling my weekly emails in Mailchimp. I use Trello to organize my blog topics and track what I'm working on.
A couple days a month, we are double booked in our AirBnB, meaning a guest is checking out as late as 11am with another guest checking in as early as 3pm. On those days, flipping the AirBnB is top priority which takes about 45 minutes.
? 2:30-6pm – Afternoon activity, errands, walk the dog
Often, I take the toddler and dog for a walk soon after nap is over to get all of us fresh air and movement.
I like to have a destination in the afternoon. Our favorites are the Biltmore (they have a farmyard and playground amongst other fun things), WNC Nature Center, Asheville Botanical Gardens, Carrier Park.
Whatever random errand I need to do that day is usually done in this time slot. Grocery shopping with a toddler is not an easy or quick task, so whenever I can, I do online ordering. Selecting a time before 5pm for pick-up makes grocery shopping super simple and a quick task that I don't have to get him out of the car for.
? 6-7pm Toddler dinner, bath, and bed
Yay, bedtime! I am so incredibly grateful and happy that this little one is here and all mine, but we're in an exhausting stage.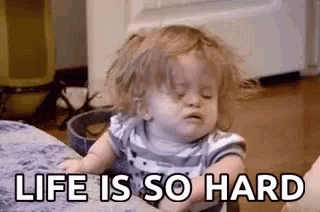 This hour goes by FAST. My husband and I eat after he's down so the timing doesn't have to coordinate with anyone else's schedule.
? 7-9:30/10pm Party time!! (JK, dinner with a show and catch-up)
By this point I've usually either got dinner ready (in the slow cooker or a casserole that simply needs to be popped into the oven), or prepped and ready for assembly.
Brett and I pretty much always watch a show while we eat so we can both unwind and feel human. From that point until I head up to bed by 10pm, I am on my computer finishing whatever got started at nap time.
If there are any emails I can send to get the ball rolling for the next day, I make sure those get out. There are 5 things I do each night – plan our transitions, know what's for dinner, get the coffee maker ready, layout my clothes, and pick-up the kitchen and living room surfaces – to have a smooth morning.
Again, this is highly individual. The biggest bang for you buck will be time-blocking. Break up your day and have an idea of what you want to accomplish in that time-frame.
The biggest bang for you buck will be time-blocking.
Remember, getting an email sent and sitting as your toddler brings you stuffed animals are both important.
I help new moms navigate planning their days so they feel confident in how they spend their time. If you're feeling stuck in a rut, like you're spinning your wheels and wasting time, let's talk. Email me at samantha@simplywellcoaching.com to get a 20 minute Discovery Call on the calendar and see how I can empower you to feel on top of your sh!t.