My Honest Review of Good Chop: Is This Meat and Seafood Delivery Service Worth it?
If you have been reading this blog for a while, you know it's been AGES since I've reviewed a product. I turn down offers for guest posts and product reviews weekly, but when Matt from Good Chop emailed me a couple of weeks ago, I felt differently.
I know by now that if I find a service or product useful, so will my readers, and this had the makings of a problem-solving service. Brett and I have been buying grass-fed beef for years and while sustainability and humane farming is something we care about, it is annoyingly hard to tell what to trust.
We've gone back and forth on getting a deep freezer and using a direct service, maybe even splitting with a neighbor, but have yet to find a way to make that feasible. So, when I looked at the promise of Good Chop, "High-quality meat, to your door", I took the time to read Matt's email.
My first question was how the meat (and seafood, although I know we'd be in this for the meat!) was sourced. I was directed to this page and was sold. What I didn't know before was that imported meat can be labeled, "Product of the USA" even if it was raised abroad. This is what I mean when I say I don't trust anything. Good Chop only gets their meat from American farms that are committed to quality and sustainability.
Let's get to the point, eh? I chose all meat because Brett is lame and doesn't do seafood, and my delivery arrived 2 days later in a recyclable package with everything frozen. It was a lot of meat, and this was the medium package!
I got everything into the freezer except the Beef Ribeye Steaks and 2 nights later, Brett took to the grill and made the most delicious steak salad! I have no idea exactly what seasoning blend he came up with (he's a real, throw-in-whatever-we-have kind of seasoner), but before they went on the grill they looked amazing.
While I was getting Owen ready for bed (anyone else in an "only mommy can do it" phase?), Brett got to work and by the time I said good night and closed the door, all I had to do was fill my water and grab a fork. You all. It. Was. SO. Good!
We had fresh peppers, pumpkin seeds, and a healthy scoop of guac, but the steak alone made the meal. Obviously, it's going to depend on how you cook it and what you make, but starting with truly quality meat makes the biggest difference.
The entire box of meat was $149 (to be clear, mine was gifted to me) and I do feel it is worth the price.
Here's why:
Convenience – While we do not eat meat every night, many nights are veggie, having meat delivered to us without shopping around to find what we need is huge. Whenever we do boxes like Hello Fresh or Blue Apron, I remember how awesome it is not to worry about a few meals.
Quality – As I said earlier, I do not know what to trust when it comes to buying meat. It all feels like lies but Good Chop is very transparent in where they get their products and how everything is raised. That alone is worth paying for. Buying sustainable, high-quality meat is better for us, the environment, and the animals themselves.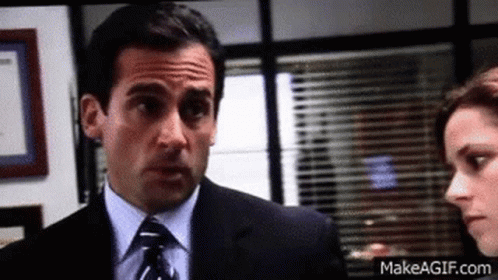 Variety – Going to be honest, I pretty much only buy ground beef. Having a variety made us get more creative in the kitchen and mixed up our meals making dinner truly special.
This weekend we are having friends over to grill out and I am very much looking forward to enjoying more of our Good Chop delivery! To learn more about Good Chop, or set up your first order, head over to their site here and see what's on the menu.
Have you tried a meat delivery service? Tell me about it in the comments!