My 4 Favorite Easy Peasy Car Snacks
After living in Chicago for 10 years without a kid or car, the switch to mom life in Asheville is a completely different lifestyle. One of the major changes is that I am in my car a lot more! I also don't have nearly as much time to sit and eat so on-th-go snacks are essential.
The thing is, I still care a lot about what goes into my body (turns out you need energy to keep up with a 4-year old!), so I don't want to rely on packaged crapola, or worse, go too long without eating anything at all.
I've found that key times I need something fast and easy for the car are when I'm driving my kiddo to school and doing late afternoon errands/excursions. Here are 4 super easy snacks to fill you up or hold you over when you have minimal time and are going to be a hangry mess.
Trail mix and an apple
I have been deep into the trail mix game lately and Trader Joe's has my staples. My favorites right now are the Omega Trek Mix (cranberries, pumpkin seeds, walnuts, dry roasted salted pistachios, and roasted salted almonds and pecans) and the Sweet, Savory, and Tart Mix (golden raisins, semi-sweet chocolate, white chocolate, and peanut butter "drops, peanuts, roasted almonds, cashews, and dried cranberries).
I like to pour a bit into a small tupperware that fits into my cup holder. Pair an apple with that (slice and put in a mug that fits your cup holder or eat whole) and you're set! I personally like to slice the apple if time permits because it's less messy than holding a juicy apple but you can throw in a paper towel and all is good.
Beef Jerky and String Cheese
Beef jerky is a staple in our house. It's high in protein, lasts forever, and is easy to portion out. We most often grab a bag of Jack Links Original from the grocery, but sometimes go with the peppered, although it's a bit "spicy" for my son. I like to bring a string cheese with this to even things out and fill me up. This isn't my go-to morning snack but is perfect for the afternoon or car trips in general.
Bars
I have written more in-depth about types of bars here on this blog, but I can't not include them on this list! They are a true life-saver, especially when your morning goes haywire, or when you think you're not the one taking your kid to school but your husband texts you 5 minutes before you need to leave that he was up working until 2 and can you take him. Just me?
Anyway, since I last wrote I have added a new bar into the rotation and that is Naked Nutrition's Peanut Butter bar. Naked Nutrition is known for their protein powders already, but they recently added a chocolate and a peanut butter protein bar that I got a box of and they disappeared pretty quick.
I was good for the morning with just the bar, but noticed my (aforementioned) husband taking one along with a banana on his way to the gym. This happened multiple times so these bars get the complete approval around here.
Tortilla with Banana and PB
This one takes the most prep, but I'm talking 3-4 minutes so hear me out. Tortillas are always in my pantry because they are just so dang versatile! I am not brand loyal here, but my priority is that they are made with whole grains.
I slather on a healthy amount of natural peanut butter (always check that there is no added sugar, all you need in PB are peanuts and perhaps salt) over the entire tortilla, add some sliced banana to half, fold over and pop into the toaster oven while you gather your things for the car. The crucial step is to avoid walking out the door and driving away while it's still in the toaster.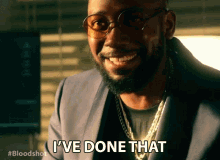 This saves my mornings just as often as a bar does and feels a little more nurturing. If you want to get real fancy, drizzle some honey over the banana slices, just don't forget that paper towel.
What are your go-to car snacks?