My Fitness Drastically Decreased
(and that's OK!)
I created this blog to compliment my coaching. Just like with my clients, I aim to break down and simplify the huge world of health into small actionable steps women can incorporate into their everyday life, to be a little healthier than they were yesterday.
I like to layout my blog posts with specific healthy mindset and living tips, recipes, and workouts, but this post is  little different.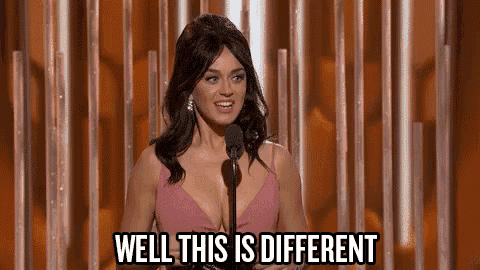 As much as I like a solid outline, I have had some big mindset shifts around my own physical fitness and want to share with you in hopes it resonates with you, if not now, at some point in your life. Here goes!
I've written a few times about lifestyle changes I've started making when I went off the pill and my period didn't return, like changes in exercise and adding acupuncture to my weekly routine.
For months I cut back on exercise, and while I was happy with all the things that taught me – like it's OK not to push yourself harder each time, and taking an unplanned day off isn't the end of the world – I still had this plan in the back of my head that I would get my fitness and leaner body back after this whole baby thing worked itself out.
Then, that changed.
We did a round of IVF that didn't pan out. I was crushed, but ready for another round. I worked out probably 4X/week those next two weeks and then, I stopped. I didn't pull back, I stopped cold turkey.
I had been reading about hypothalamic amenorrhea and how high impact exercise had disrupted my hormones, and decided I needed to stop getting in my own way.
This doesn't mean I became a couch potato! I walk the dog multiple times a day and ride my bike to get just about everywhere (it's easy when you don't have a car in Chicago!). I go above and beyond my step goal of 12,000 many days, and hit at least 10,000 on others. I'm active, but I'm not "working out".
I never could imagine living like this and staying sane. But, I am. I am finally happy with the changes I'm seeing in my body, and not cringing when I see my old race photos thinking "I'll never be that fast again!". I. Don't. Care.
I clearly needed to add body fat, and while I wasn't freaking out about it, I still had the idea floating around that I could go back if I wanted once I had a baby. One day looking in the mirror, that feeling changed. I wasn't "OK" with my new softer features, I liked them. I didn't want to go back.
This doesn't mean I'll never exercise again – I'm already signed up for a yoga class this week – but it does mean I'm focusing on low impact for the majority, and I plan to take at least 3 full rest days once my body is ready to add in more exercise.
This new attitude means a week at the lake with my family or a 3 day music festival weekend won't be a puzzle of when I can get a workout in or if I'm doing enough. Both of these events happened in the last month and I can't explain the freeing feeling of not worrying about my activity level. No wonder my body was stressed!
Now, I wasn't a miserable wreck of a person before, but I did realize that if I didn't get a planned workout in, or got 6 intervals in instead of my ideal 8, it would seriously upset me. I would be figuring out how to make up for it. Now, pfffffffft!
Like I said, this post is different. I don't have 3 tips or 5 ways or 10 hacks to get this feeling. That's because this mindset shift took time and many different circumstances and past experiences to just hit me the way it did.
[bctt tweet="This mindset shift took time and many different circumstances and past experiences" username="livesimplywell"]
What I do want you to leave with is the idea that you will change and that's OK. Maybe you go to yoga 5 times a week now. It's enjoyable and you're working on some challenging poses. Then, you tweak something and start doing long walks while letting things heal and find you really enjoy going for an hour walk with music or a podcast. Don't feel like you have to get back to yoga 5 days a week and keep working on the same poses you were.
If what you used to love is no longer serving you, it's healthy to let it go.
[bctt tweet="If what you used to love is no longer serving you, it's healthy to let it go." username="livesimplywell"]
It can be tricky sometimes to tell if something is no longer serving you. What does that even mean? It means, if you feel you should get back to the activity that defined you, the weight you were, the style you wore, the hobbies you spent your time doing, the friends you spent your time with, but not because you want to, reexamine things.
Do these things, these people, this look, make sense with your life right now? Maybe it did 15 years ago and it was perfect for you then, but you're in a different place now. Maybe some of it still makes sense, but don't keep doing what you're doing just because you used to love it.
If in another 10 years you miss whatever it is you stopped, pick it up again! My point is, it's up to you. No one cares that you don't go to spin anymore, that now you hate staying out late, that you'd rather cook instead of go out to eat, except you. Test things out, see how they feel, and determine what's right for you right now. Don't be tied to yesteryou.
If your workouts are taking over, I'd love to help you create balance. Email me at Samantha@simplywellcoaching.com and we'll schedule a free 20 minute Discovery Call and create an action plan!