Failproof your Healthy Eating and Workout Routine for the Holidays
The 6 weeks surrounding Thanksgiving and New Years are this weird time-warp where all habits seem to fly out the window. It's an exciting and stressful time where we try to cram in more than we should, and put healthy routines on hold.
At first glance, it sounds fun; parties, happy hours, shopping, and traveling. But when we indulge for weeks on end, the fun disappears, and we're left longing for our morning routines, planned meals, and regular exercise.
It's true, the holiday season marks a time where it's harder to stick to our healthy routines, but it doesn't have to be all-or-nothing. These weeks are the perfect storm for a number of loopholes that keep us from our goals.
Read This: The 10 Loopholes That Sabotage Your Goals (and how to beat them!)
Here are ways to failproof your healthy habits even through the holiday madness.
Plan ahead and get creative
Before you roll your eyes, hear me out! I get it, planning ahead adds to your list, but having a very basic plan will allow you to relax when it's stressful because you've already figure things out.
Look at the week ahead (whatever time is best with your schedule, it does not necessarily have to be on Sunday evening), and pinpoint your busiest days, your calmest ones, and mark any scheduled events on your calendar.
Note about calendars: This could be digital or physical. I love a good planner, but the important thing is that you are writing this information where you will actually look at it.
Next, asses your goals that week in regards to healthy eating, exercise, and self-care/stress management. Remember, this doesn't have to meet your typical standards – we will get to this more in a moment – so if you normally get to the gym 4 days a week, it's OK if two is all you can feasibly do.
Plan which days you will workout, and when you will do it. It's easy to use your typical routine as an excuse: "I normally go to bodypump at 5pm on Wednesday but I have to go to my son's school cake walk so I guess I can't."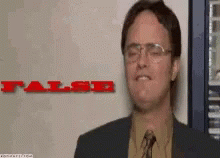 Can you go to a class the next day? Workout at home that morning? Power walk during lunch? Don't let your ideal routine get in the way of just doing something.
For weeks you have lots of food-focused parties, plan for healthy meals the rest of the day. If you have a potluck at work for lunch, that's a priority night to cook dinner, and bring a healthy breakfast.
Read This: 6 Quick and Easy Slow Cooker Dinners for Busy Moms
Join a challenge
If you think only toddlers are motivated by a sticker chart and prize, think again! Many gyms, offices, and community groups host fitness challenges through the holidays where you can win prizes while keeping with your fitness routine. Win-win!
Aside from the prizes – and bragging rights – the outside accountability can be the push you need to get up and start your workout instead of pressing snooze.
If you can't find a challenge near you, start one! You can simply get a group of friends/family on board to text each other when you workout and tally who hits the agreed upon goal each week.
Set a post-holiday goal
Everyone goes crazy over New Year's Resolutions, but how about making New Years the finish line instead of the start line?
Make a SMART goal (Specific Measurable Attainable Relative Time-bound) so you have a tangible goal and know what you need to do to get there. The Measurable aspect of the SMART goal is important here because you want to be able to track your progress.
Read This: How to Set SMART Goals
Consider making a small goal in each area you struggle during this time of year: Overindulging, getting enough sleep, exercising consistently, etc.
Ready to take your SMART goals to the next level? Grab my FREE Game Plan Printables!
Give yourself some slack
Lastly, allow yourself indulgences, and to be off your typical schedule. The goal is to feel good about yourself come January, not to suck all the enjoyment out of the last weeks of your year.
You're going to have a ton of events and parties, you don't have to go all out for each one. Hell, you don't even have to go to each one! Look at your calendar and decide which events are worthy of your attendance, and of those, which you want to cast healthy eating and drinking habits aside (hint: do not do this for every invite, be selective!). While you can certainly make a weight loss or inches-down goal, remember that simply not gaining during the holidays is an accomplishment.
Don't stress about perfection these weeks, but do take the time to give your habits and plans thought.
I help new moms and moms-to-be get their healthy eating habits back on track, and eating healthy through the holidays is a tough time to do that! Email me at Samantha@simplywellcoaching.com and let's set up a quick Discovery Call to see if postnatal health coaching is right for you.