7 Quick Ways Every Mom Can Reduce Stress for Free
There are endless posts about the importance of self-care, and while I definitely agree that self-care is imperative to our overall mental wellness, most information out there talks about the larger acts.
Date night, massage, personal coaching, yoga class, etc. As a mom, you need something instant and preferably free to manage the stress that pops up throughout your day.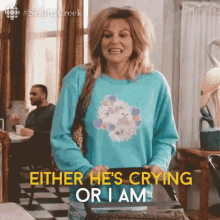 Here are 7 tricks I use regularly when I start feeling stressed:
Walk
If someone else is home, go for a quick walk alone. Around the block for even 5 minutes will do wonders. If you're home alone with the little(s), make it a family walk or if they're tiny, take them in the stroller.
If you can't leave the house, step outside. Seriously, the fresh air – even if it's cold, humid, windy, or raining, your mood will be positively affected.
Music
My default background noise has been podcasts, but I notice how I feel when I play music. And then, how I feel when a song I love comes on.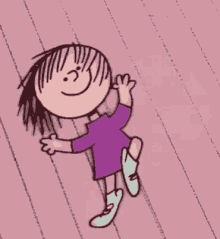 Between Spotify, Pandora, and YouTube, you are always a few clicks from your favorite song so jam out! Dance alone or with your baby and teach them how fun music is while getting a sweet endorphin boost. Don't know what to put on? Try this.
10 Deep Breaths
Never underestimate the calming power of deep breathing. The beauty of this is that you can truly do it anywhere at anytime. It's important to teach our kids to use their breath, and what better way to do that than to lead by example.
If you're able to sit with your feet on the ground and close your eyes, go for it. But if you're dragging an overtired toddler from the playground while your phone is ringing and you can't remember where you parked…just do the breaths.
2 Minutes Cardio
You'll likely get this if you dance to your favorite song, but literally jumping into it without searching for a song is probably the fastest way to combat stress. Any cardio exercise will do, here are a few to pick from:
Jumping jacks
Jump rope (pretend to have a rope in your hands)
Burpees
Squat jumps
Skaters
Lunge jumps
Do an exercise for 20 seconds and switch to another.
Make a List
I know one of my instant stressors is when I feel overwhelmed by things I want to get done. If my toddler isn't in a mood to be put down much, my list instantly feel impossible and the stress rises.
Making a list of what I need to get done helps get it out of my head and it becomes more tangible. I actually started to make this part of my morning routine which helps head off the stress, but if I feel it during the day, looking at my list helps bring me back.
Voice it
When you spend your day with a person who cannot talk, you probably spend more time than you imagined talking to yourself, so this should be easy.
Whatever stress you're feeling, name it and say it. You can rattle off your list, simply say, "I am stressed", or make it conversational and tell your mini, "Mama is stressed because of all the laundry and the dog needs to go out."
The same idea as the list, getting the stressors out of your head, but verbalizing it can be cathartic.
Mantra
Especially in the early months, I felt very scared during my pregnancy. Having a mantra helped calm my anxieties and reduce stress. It popped into my head, "We are healthy, we are strong."
Having a mantra, especially geared towards easing stress, is insanely helpful. You can repeat it in your head, state it aloud, or write it out. Focus on the words until you feel your body begin to calm.
Here are some mantras to try:
It's not the end of the world.
I have done more than enough today.
This, too, shall pass.
Every situation is temporary.
I am enough.
I am where I need to be.
I am grateful for the good.
I am strong.
Peace is within me.
I work with women on their motherhood journey, when stress feels at an all-time high. Having a fresh perspective and someone to cheer you on and vent to helps! Email me at Samantha@simplywellcoaching.com and during your free 20 minute Discovery Call we can decide if you're a fit for health coaching!