5 Ways Moms Can Unwind with a Cozy Night In
As a mom, nights filled with relaxation are typically few and far between. So, when you do get a night to yourself to unwind – or even just those few hours between the kids' and your bedtime – be sure to make the most of it. Here's how to have a cozy night in and get away from all the stress.
Chill out in your PJs
Forgo the tight jeans or the scratchy tops for your night in. To make the most of your relaxing time, throw on your coziest set of pajamas and prepare to veg out. For maximum relaxation, pop them in the dryer for 10 to 15 minutes before you put them on. That way, they'll be warm and perfect for snuggling up in.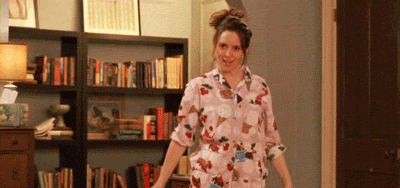 Feeling comfortable makes a huge difference, mentally as well as physically. Give yourself some breathing room!
Start a roaring fire
Is there anything better than sitting in front of a warm, roaring fire? If you have a fireplace, lighting it up is a must for a cozy night in. If you don't know where to start, be sure to research how to start a fire and keep it going. With just a bit of prep work and know-how, you'll have a fire that you can curl up in front of all night.
Bonus points if you crack open a box of graham crackers, marshmallows, and chocolate, and make s'mores!
Crack open a good book
Nothing can help you get away from it all quite as an incredible book can. The stories within them can take you anywhere, and they'll help your worries and the stressors of the day melt away. Pick a book that you've been meaning to read for a while, but just haven't had the time to crack open. That will help the whole endeavor feel that much more indulgent and luxurious.
I love using Goodreads.com to find my next book, keep track of the books I've read, and see what my friends are reading.
Eat a tasty treat
To truly indulge and unwind, you'll need delicious food. There are so many kinds of comfort foods, ranging from creamy macaroni and cheese to a heaping bowl of ice cream. Treating yourself to something tasty that you don't usually eat is a great way to let go and remind yourself to enjoy the little things in life. It'll bring your body and mind some much-needed comfort.
Having treats in moderation as opposed to junk food every night, makes it a special treat in a healthy way. Spend a little more and savor each bite!
Read This: How to Cut Your Junk Food Habit
Find something delicious to drink
Whether your beverage of choice is a warm cup of tea, some steaming coffee, or a tall glass of wine, pick your favorite and let its flavors wash your worries away. Not only will it warm you up, but you'll have something flavorful and delicious to really bring you at ease. This night in is all about you, so treat yourself to your favorite beverage and just focus on getting some much-needed rest.
I work with new moms, when stress feels at an all-time high. Having a fresh perspective and someone to keep you accountable for having regular down time is crucial! Email me at  Samantha@simplywellcoaching.com and during your free 20 minute Discovery Call we can decide if you're a fit for health coaching!