21 Journal Prompts for New Moms
Journaling, which has been around for centuries, is making a comeback. Before you roll your eyes, thinking you don't have time, or anything to say, hear me out! There is mounting research showing many health benefits of writing your feels. And, the great thing is, you don't have to dedicate huge amounts of time, and there's no need to write a novel.
Read This: The Health Benefits of Journaling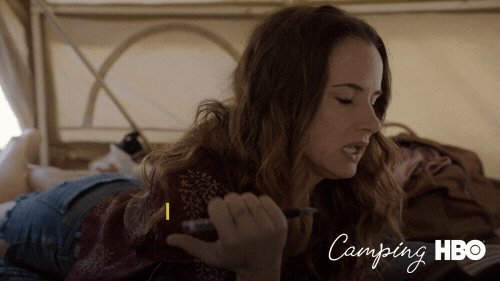 Journal prompts are a great way to get started journaling. Journal prompts ask a question, or start a sentence for you, giving you direction in your writing. Journaling can help at any stage of life, but especially when you're a new mom.
There are so many emotions that tag along when your little one enters the world, and sorting them out is overwhelming. Journaling, and journal prompts specifically, help you reflect, and be more present as a mom.
Here are 21 journal prompts that are perfect for moms:
Journals to use
Sure, you could type your responses on a computer or phone, but the act of writing is a big factor in reaping the benefits of journaling. Having a special place to journal adds to the effect, much like planners.
Read This: Why Productive People Use Planners (and the planners they use!)
Bonus, there are so many fun options out there; super basic to gorgeously elegant, from blank to prewritten prompts, there is a journal for every level. Here are a few of my favorites:
Good Days Start With Gratitude: 52 Week Gratitude Journal
This 52 week guide cultivates an attitude of gratitude! It is a self exploration journal designed to focus on being thankful for what we have, the big things in life, as well as the simple joys. Each well designed weekly spread contains an inspirational quote, space to write 3 things you are thankful for each day of the week, and a weekly checkpoint.
Watercolor Journal with blank unruled pages
This blank, unlined, journal features beautiful watercolors on each page, making your words a piece of art.
Lined pocket notebooks, pack of 5
Who says you need to journal all in one place? Get this pack of 5 small notebooks and keep them in handy places to ensure journaling is quick and easy. Your car, purse, bedroom, or kitchen are all great spots!
Zen as F*ck: A Journal for Practicing the Mindful Art of Not Giving a Sh*t
Self exploration can be funny, too. This is one of many in the Zen as F*ck journal series, and full of fun prompts, drawings, and worksheet-style pages.
One Question a Day for Moms: Daily Reflections on Motherhood: A Five-Year Journal
This multi-year journal encourages moms everywhere to take a moment to themselves each day, and answer simple questions about their thoughts and musings. Questions range from big and small, to serious and silly, giving you the opportunity to share your thoughts about your life, interests, personal goals, and special moments as a mom.
Journal successfully
Truthfully, a lot of moms want to journal. But, if you haven't noticed, moms have a lot going on. And so, stressing that you have to make time to journal on top of mothering can feel like a kick when you're down. Remember, journaling will always be there. Start when it's not overwhelming. Start with one sentence, or thought, a day. Maybe keep it at one sentence!
Honestly, successful journaling means consistent journaling. Try a few types of journaling; prompts, bullet style, random thoughts, reflections, etc., and see what excites you the most. Tinker around with finding the right time of day to journal. For example, if you're the first one up, take advantage of the quiet house. Or, if you read in bed play on your phone at night, take a moment then to journal.
I work with new moms and moms-to-be, during a time when your sense of self can go out the window. Working with a health coach will help keep balance in your life, and in Motherhood. Schedule your FREE Discovery Call and see how health coaching can enhance your Motherhood experience!
Please note: This post contains some affiliate links, meaning I receive a small commish (pennies, people!) should you choose to purchase through my link. Thank you for supporting me and my business!